---
Markus Humphrey Promoted
[Mar 19,2009]
Markus Humphrey was promoted to nikyu on Friday, March 6, 2009. Markus acquitted himself ably throughout! His excellent test was ably assisted by Frank Swehosky. Markus has been a full member of the Still Point community for six years, and provides a great deal of administrative service to the dojo. We're proud of him and his accomplishments, and grateful for the good energy he shares with us! Congratulations, Markus!
---
Aikido Seminar and Celebration
[Mar 04, 2009]
Help us celebrate Ross Robertson's 30 year anniversary in aikido and the Still Point dojo's designation as an International Peace Dojo by joining us for a seminar led by Robertson Sensei on March 28 and 29th. No experience needed, beginners more than welcome! The seminar is free, although donations will be accepted for the benefit of Aiki Extensions. Please see the seminar page for full details.
---
Derrick Becker Promoted
[Feb 11, 2009]
Congratulations to Derrick Becker on his recent promotion to gokyu! His excellent performance on the exam truly showed his dedication and enthusiasm. We are glad to have Derrick training with us and look forward to his continuing progression in the art of peace.
---
Frank Swehosky Promoted
[Jan 26, 2009]
Please join us in congratulating Frank Swehosky on his promotion to the the rank of nikyu! Frank has always been a delight to train with, and his dedication to the art of Aikido was demonstrated to us once again on Monday night, January 26, 2009.
---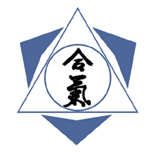 Still Point Joins Aiki Extensions
[December 2008]
Still Point Aikido has joined Aiki Extensions!
---
Still Point Becomes a Peace Dojo
[December 2008]
Still Point Aikido becomes Austin's first Peace Dojo through Urban Visions!



---
Website Conversion
[December 2008]
We are (slowly) working on revamping our website with updated content, better content management, and a more modern look. New site coming soon!
---
December Column Available on AikiWeb
[Dec 23, 2008]
Ross Sensei's monthly column for AikiWeb is now available. The title of his newest article is "A Passage in Time"
Ross Sensei contributes an article every month as an invited regular columnist with the AikiWeb, arguably the largest circulation website about aikido in existence. Beginning with March, 2004, four authors were tapped to contribute columns on a monthly basis. Ross Sensei is the only columnist of that original group who has never missed a deadline. His work is also available at our own web site, here: http://www.stillpointaikido.com/Articles.htm.
Mixed Aiki Styles Seminar
[September 6, 2008]
Full Circle Aikido Club will be hosting a mixed Aiki styles seminar September 27th and 28th in Killeen, Texas. There is no charge for attending. Our very own Ross Robertson Sensei will be co-presenting at this two day seminar. Seminar times will be from noon to 6pm both days.
We encourage all Still Point students to attend. Directions to Full Circle can be found here.
---
Comings and Goings
[August 31, 2008]
Still Point bids fond farewell to Jack Steiner, who is leaving Austin to begin his freshman year at Hendrix College in Arkansas, and to Cailin Gerrans, who has moved to Stephenville, TX, to begin classes at Tarleton State University. Jack has recently expressed interest in studying linguistics, and Cailin is studying Horticulture. We're proud of both these young people, and we look forward to hearing from then whenever they are back in Austin!
Meanwhile, we welcome Daniel Friedman back from a 3-month leave of absence, during which time he travelled to Paris, France, and worked in New York City during the summer. Daniel is returning to classes at The University of Texas at Austin, and continues his study of kajukenbo as well as aikido. We are happy to see him on the mat again!
---
Family Class Expands
[August 31, 2008]
The Monday Family Class, an experiment when it began in January 2007, is robust and healthy today, with a number of new students joining the class recently. We want to welcome Abigail, Kelley, Kimberly, Dat, Eli, Jason, and Dru.
We're approaching the maximum enrollment for this class, but at the moment, we still have about four openings -- once the class is filled, we will be able to put new students on a waiting list, and we may even try exploring an additional class day/time if the demand is great enough. Meanwhile, it's a real pleasure to see the class expanding, and we welcome all our new students!
---
Jake and Michael move up!
[August 31, 2008]
We are happy to note that long-time Still Point student Michael Kanarski has recently transitioned from the children's program to the adult training program, and has been named as Instructor's Assistant for the Family class, taking over from Jack Steiner now that Jack has gone off to college.
Jake Bieser has also recently transitioned from the children's program to adult training status. Jake is currently on leave of absence due to marching band commitments, but we look forward to welcoming him back onto the mat soon. Meanwhile, we are confident that his marching will keep him in great shape, and we look forward to coming out to a game to cheer him (and the football team) on!
It's a real pleasure to see these young people stepping up their level of training as they mature. They contribute terrific energy to the classes they attend, and we are happy to have them continuing their training with us as adult students at Still Point!
---
Ross Sensei Invited to Present
[August 22, 2008]
Ross Sensei has been tapped to present a session at the "Aiki Kodomo Kenshukai 2008." This seminar is organized by Aikido in Fredericksburg (VA) with support by Aiki Extensions, Inc., both of which are non-profit organizations. Titled "Teaching Aikido to Children," the seminar is scheduled to happen the first weekend in October in Berkeley, CA. Here is a list of the presenters:
Michael Friedl Sensei, 6th dan, Aikido of Ashland, Oregon
William Gray Sensei, B.S.E.E., 4th dan, Aikido Academy for Children and Adults, Washington
Ross Robertson Sensei, 5th dan, Stillpoint Aikido, Texas
Aviv Goldsmith Sensei, M.S., 5th dan, Aikido in Fredericksburg, Virginia
Robert Kent Sensei, M.A., CMP, 3rd dan, Aikido West, California
Alex Vanderburgh, 3rd dan, Aikido West
Jennifer Smith, Confluence Aikido, Santa Cruz
Melissa Fischer Sensei, 2nd dan, Tenzan Aikido, Seattle, Washington
Lisa Rice Smith Sensei, 1st dan, Aikido Chosinkan, North Carolina
Registration information is here: http://www.gashuku.net/Kenshukai2008.htm.

Congratulations, Ross Sensei!
---
Capitol of Texas Rotary Club Presentation
[June 11, 2008]
On June 11, 2008, the Capitol of Texas Rotary Club, which meets each Wednesday at the Capitol Grill in the Texas State Capitol, invited Ross Sensei to speak to them about aikido. The presentation was well-attended and lively, with many questions and a high level of interest from the group. The Club presented Ross Sensei with a certificate informing him that they have made a donation to fight polio in his name. We are grateful to the Capitol of Texas Rotary Club for the invitation!
---
Let's Hear It for Jack!
[June 7, 2008]
Congratulations to Jack Steiner upon his graduaton from McCallum High School! Jack will be attending Hendrix College in Conway, AR this fall. A Still Point student since age eight, Jack has been training with us for more than half his life! He has participated in the children's program, been promoted to teaching assistant in that class (working with Ross Sensei), and later to teaching assistant in the Fmaily Class that was inaugurated in January of 2007. Jack has trained in the adult program for the past four years or so, and has earned two adult belt ranks, with a third test pending before he leaves us at the end of the summer. We wish Jack the best of luck in all his endeavors, and we hope to see him frequently when he is back in Austin!
---
Ross Sensei in Pittsburgh May 21-28, 2008
[May 15, 2008]
Ross Sensei and Katie traveled from Austin to Pittsburgh, where they were welcomed by two well-known aikidoka, Carol Shifflet and Wiley Nelson. Carol, a student of the late George Simcox, is the owner of Round Earth Publishing , and author of "Aikido Exercises for Teaching and Training" and "Ki in Aikido." She lives in lovely Sewickley, PA, on the west side of Pittsburgh. Wiley, the owner of Pittsburgh Neuro-Muscular Therapy, and a long-time practitioner of martial arts, lives in Turtle Creek, on the southeast side of the city. Both are active on Aikido-L. They were kind enough to put together a mini-seminar for Ross Sensei, and we enjoyed a variety of teaching and training opportunities during a week of extraordinarily gracious hospitality. We're looking forward to a return visit soon!
---
Frank Swehosky Promoted
[Jan 25, 2008]
Frank Swehosky was promoted to the rank of sankyu today. Having trained with Still Point for many years, Frank has contributed his warmth and his experience from other martial training to our classes. His performance during his test demonstrated his preparation and dedication to his training. He made us all proud. We look forward to his continued training and development in the art. Please join us in congratulating him on his fine work.
---
Still Point Aikido Turns 16
[Dec 10, 2007]
Please take a moment to celebrate the 16th birthday of Still Point Aikido at Hancock Center this month. Still Point came into being in late 1991 and has offered aikido classes at HRC ever since. And while you're at it, celebrate yourself, if you've been part of this remarkable endeavor!
---
Jack Steiner Promoted
[Nov 16, 2007]
Jack Steiner was promoted to the rank of yokyu today. Jack has practiced at Still Point for many years, starting in our kid's program on into our adult classes. His performance in his test was exemplary, and we couldn't be prouder. Congrats Jack!
---
Frank Bieser Promoted
[Apr 27, 2007]
Frank Bieser was promoted to Sandan on April 27, 2007! A stalwart and longstanding member of Still Point, Frank has made so many contributions to the dojo that they are literally impossible to count, but among the most significant are hosting and webmastery of our web site, multi-years length of service as an instructor in a number of classes, able assistance and business savvy regarding everything from seminar planning to dojo council member, and, most recently, capable leadership in his new role as chief instructor of Still Point - Hancock Recreation Center. Well-deserved congratulations to Frank for this promotion!
---
Congratulations Kori and Frank!
[Apr 14, 2007]
We congratulate Frank Swehosky and Kori Blankenship on the occasion of their marriage, April 14, 2007! Kori trained with us at Still Point until the demands of ice cream (she manages one of the divine Amy's Ice Cream locations in Austin) got in the way of her training schedule. Frank is currently on leave from the dojo but expects to return to training shortly. When you see Frank and Kori, wish them a happily-ever-after!
---
Catherine Parsoneault Promoted
[Apr 13, 2007]
Dr. Catherine "Katie" Parsoneault was promoted to the rank of shodan today. A beloved member, Katie assumed the duties of teaching the regular Monday night adult class at HRC in January of this year. Katie has also made many other contributions to the Still Point organization too numerous to enumerate here. Despite the pressure of being examined not only by Still Point instructors but three visiting instructors from different dojo and systems, she represented herself and the dojo in exemplary fashion. We couldn't be prouder.
---
Robertson Sensei Interview in MI
[Oct 4, 2005]
The online magazine, Martial Arts & Culture recently interviewed Ross Sensei's and discussed his ideas on Aikido as a healing art. Click here to read it.
---
Join the banyo-aigo discussion list!
[Jan 1, 2005]
The banyu-aigo discussion list is a special interest focus e-mail list for students of aikido who are interested in exploring and extending the possibilities of compassionate self-defense. The list is lightly moderated, and subscription privileges may be revoked at any time.
To subscribe to the list, send an email to majordomo@stillpointaikido.com with the line subscribe banyu-aigo in the body of your email. Shortly after, you will receive an email requesting confirmation of your subscription request. Reply to the confirmation request email to finish the subscription process.